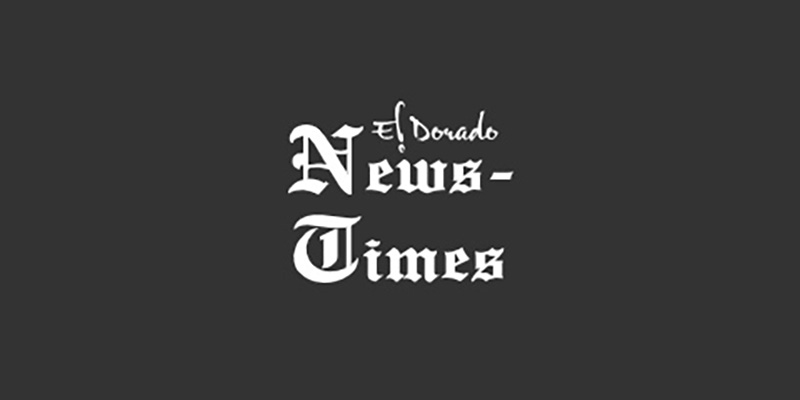 El Dorado has quite a few two-sport athletes on its roster. Most don't compete in both sports at the same time. Jadon Cunningham led the Wildcats' soccer team while, simultaneously, filling a key role on the track and field squad.
The senior didn't bite off more than he could chew but it was a mouthful.
"Coach (John) Koonce kind of suggested it before and after the home cross country meet, Coach Curtis came up to me and talked to me about it," said Cunningham. "I wanted to try it out. I talked to my soccer coach and he wasn't really against it. I had to find a way to do both simultaneously without slacking in either. It was really difficult.
"Right after school I would go to track practice for an hour-and-a-half. Then I would literally go back to my car, get some water and either drive back to the school for soccer practice or change back into my cleats and walk back into the stadium. I'd been practicing from right after school until about seven o'clock most days."
Cunningham said the decision to do both was contingent on it not affecting his soccer season. He led El Dorado with 13 goals and five assists, finishing with a 50 percent shot-on-target ratio.
On the track, he finished second in the 800 at the 5A South meet. Hampered by an injury, he was 11th in the 800 at the 5A State Track & Field Championships.
"His season was very good for what I wanted to see from him," said El Dorado boys' track coach DeAnthony Curtis. "I was only supposed to see him for three meets, our meet, the conference meet and the state meet. He came to six of them. He did a very good job.
"He ran the 400 for us. He had a strong leg in the 4×400 for us. He also had a really good 800 time."
Curtis said he believes Cunningham's 2:03 is the fastest 800 in school history.
"I truly believe if he was able to focus just on track, he probably could've been under two minutes. The kid is just so talented," said Curtis. "Me and the soccer coach worked out sharing him. I think we did a good job sharing him. I was happy with it. He was just so good in soccer. He could not miss soccer. He's been playing soccer forever. I just wanted to get him out there and we got him out there and Coach let us get him for a couple more meets than we had agreed upon and I appreciate that."
It was quite the workload for Cunningham. Looking back, he said he has no regrets.
"Not really. I was never going to quit soccer and I feel like I still performed well during soccer," he said. "But I also feel like if I was able to focus more on track, I would've done better in track. But, again, since soccer was always my main sport, there was never a doubt in my mind I was going to focus on soccer.
"What was really frustrating was a week before the state meet, I got hurt during a soccer game. I went into the meet having really low expectations. I kind of expected to be stuck behind a lot of the faster guys. But, part of me wishes I could've performed at their level and I feel like I might've been able to if I had full training. But, at the end of the day, I look back on it and I did the best I could with what I had."