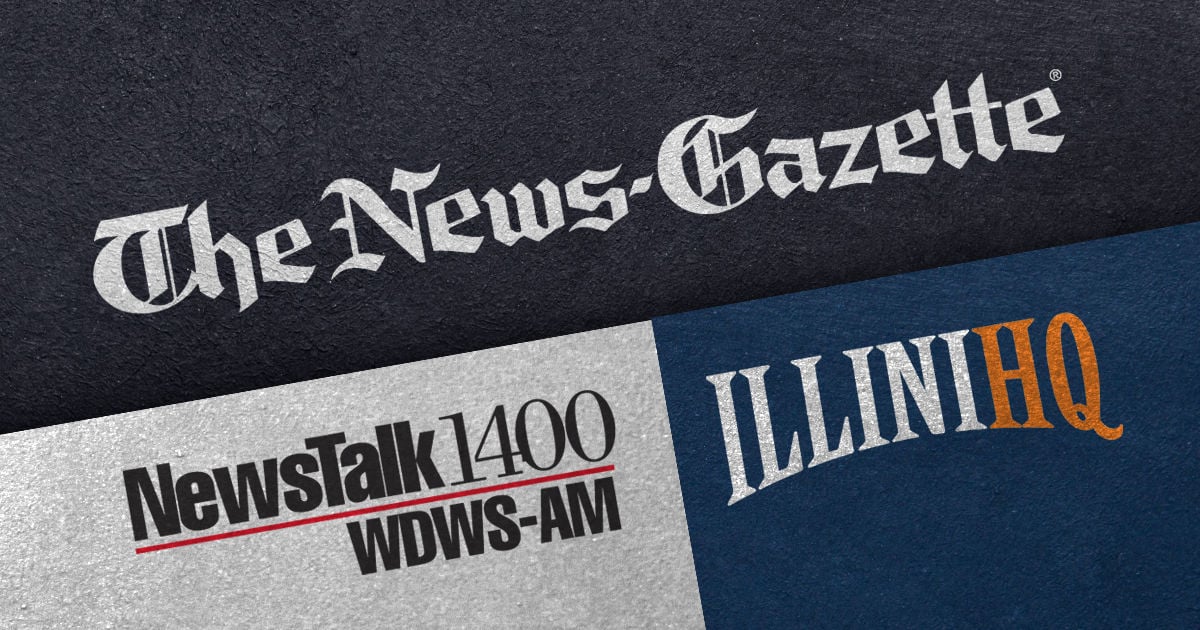 IHSA postseason seeds typically give way to pre-determined hosts for regional and sectional events.
A better seed previously hasn't guaranteed any hosting duties.
That changes this spring for baseball, softball and girls' soccer, as Sports Editor Matt Daniels reported on May 11. Better seeds will host regional and sectional matchups, with super-sectional and state sites the only ones predetermined.
This is being done because of how late the IHSA's first-ever summer season runs. Having flexible hosts can help get postseason events finished in a timely fashion.
Postseason seeds in those three sports were released Thursday afternoon. Here's a look at the local scene.
BASEBALL
Class 1A Normal Super-Sectional
Sectional 3, Sub-Sectional A — (8) Ridgeview
Sectional 4, Sub-Sectional A — (2) LeRoy; (6) Fisher; (8) Argenta-Oreana; (9) Blue Ridge; (10) Cerro Gordo/Bement
Sectional 4, Sub-Sectional B — (1) Milford; (2) Iroquois West; (3) St. Thomas More; (4) Armstrong-Potomac; (5) Cissna Park; (7) Salt Fork; (9) Judah Christian
Class 1A Carbondale Super-Sectional
Sectional 6, Sub-Sectional B — (4) ALAH; (8) Tri-County; (11) Arcola
Class 2A Decatur Super-Sectional
Sectional 5, Sub-Sectional A — (1) St. Joseph-Ogden; (3) BHRA; (4) Oakwood; (5) Westville; (6) Tuscola; (7) Villa Grove/Heritage; (9) Georgetown-Ridge Farm/Chrisman; (10) Hoopeston Area
Sectional 5, Sub-Sectional B — (4) Unity; (5) Monticello; (6) PBL; (7) GCMS; (9) Clinton; (10) Sullivan
Class 2A Bloomington Super-Sectional
Sectional 3, Sub-Sectional A — (7) Watseka
Sectional 3, Sub-Sectional B — (9) Prairie Central
Class 3A Decatur Super-Sectional
Sectional 7, Sub-Sectional B — (1) Champaign Central; (2) Mahomet-Seymour; (3) Centennial; (4) Rantoul; (5) Danville; (6) Urbana
SOFTBALL
Class 1A Bloomington Super-Sectional
Sectional 2, Sub-Sectional B — (2) Milford; (8) Iroquois West
Sectional 4, Sub-Sectional A — (1) ALAH; (2) Arcola; (3) Villa Grove; (4) Fisher; (5) Salt Fork; (7) Armstrong-Potomac; (8) Heritage; (9) St. Thomas More; (10) Chrisman
Sectional 4, Sub-Sectional B — (1) Argenta-Oreana; (4) LeRoy; (6) Blue Ridge
Class 2A Decatur Super-Sectional
Sectional 4, Sub-Sectional A — (4) BHRA; (6) Prairie Central; (7) PBL; (8) Watseka; (9) Hoopeston Area; (10) GCMS
Sectional 5, Sub-Sectional A — (10) Sullivan
Sectional 5, Sub-Sectional B — (1) Tuscola; (2) St. Joseph-Ogden; (3) Unity; (5) Monticello; (6) Westville; (7) Georgetown-Ridge Farm; (8) Oakwood; (9) Clinton; (10) Cerro Gordo/Bement
Class 3A Ottawa Super-Sectional
Sectional 6, Sub-Sectional B — (4) Mahomet-Seymour
Class 3A Mattoon Super-Sectional
Sectional 7, Sub-Sectional B — (2) Centennial; (3) Urbana; (4) Danville; (5) Rantoul; (6) Champaign Central
GIRLS' SOCCER
Class 1A Bloomington Super-Sectional
*Herscher Sectional, Sub-Sectional B — (2) St. Thomas More; (3) Uni High; (4) Monticello
Class 2A Urbana Super-Sectional
*Lincoln Sectional, Sub-Sectional B — (1) Mahomet-Seymour; (2) Champaign Central; (5) Danville; (6) Urbana; (7) Centennial
*Listed sectional hosts are "geographic identifiers," per IHSA