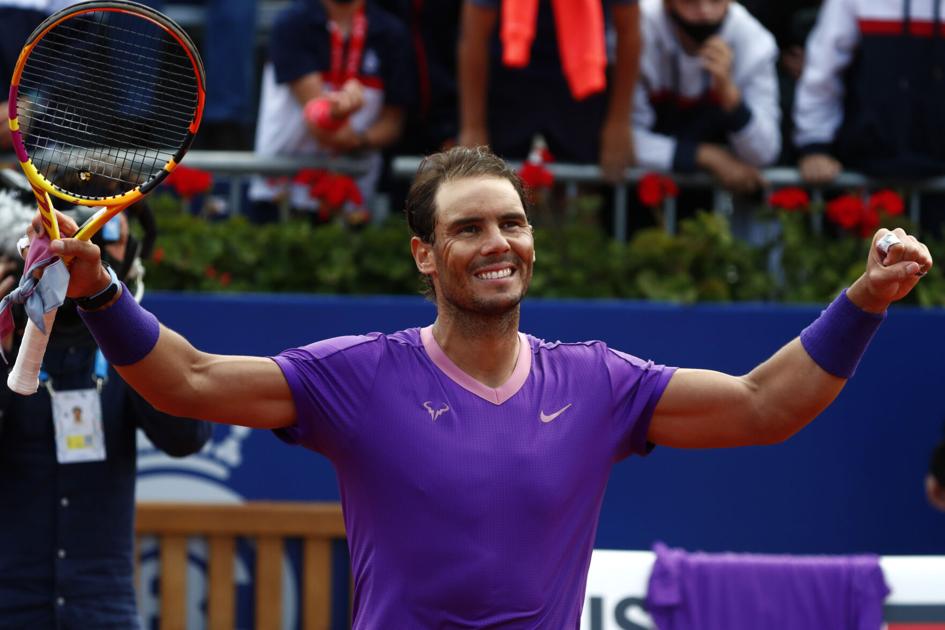 Sports on TV
Golf
4 p.m. — PGA of America: The PGA Professional Championship, Second Round, Wanamaker & Ryder Courses, Port St. Lucie, Fla., GOLF
MLB
1 p.m. — Kansas City at Detroit, MLBN
7 p.m. — Chicago Cubs at Atlanta, ESPN
10 p.m. — Cincinnati at LA Dodgers OR Colorado at San Francisco, MLBN
NBA
7:30 p.m. — Phoenix at New York, NBATV
10 p.m. — Dallas at Sacramento, NBATV
NHL
7:30 p.m. — Carolina at Dallas, NBCSN
Pacers softball splits with Bobcats
MILLEDGEVILLE, Ga. — The USC Aiken softball team split a pair of games at Georgia College Sunday afternoon.
USC Aiken won the first game 9-2 before dropping the nightcap 4-2.
For the first game, with the offensive firepower behind her, Caroline Cockrell had a solid day in the circle. She struck out two and gave up just one walk and two runs on four hits. Cockrell tossed a complete game en route to picking up the victory while throwing 101 pitches.
Emily Ayers, Faith Cooke, Brianna Dow and Maci Hutto had two hits apiece in the win. Cooke and Dow each drove in three. Dow and Painter each scored twice.
In game two, Jessica Stanley led the way with a pair of hits. Rebekah Cook went the distance, striking out two and giving up a walk, four runs and eight hits in the loss.
The Pacers return to action Saturday when they close the regular season at North Georgia.
USC Aiken baseball series postponed
The USC Aiken baseball team's final two games of the series at Lander have been postponed.
A new date and time will be announced in the near future.
The Pacers will host Georgia Southwestern Tuesday at 6 p.m. It marks the home finale for the seniors and head coach Kenny Thomas.
Aussies Leishman and Smith win Zurich Classic in playoff
AVONDALE, La. — Cameron Smith and Marc Leishman outlasted Louis Oosthuizen and Charl Schwartzel to win the Zurich Classic in a playoff that capped a tight and tense final round Sunday.
Smith and Leishman won with a par on their second trip up the par-5 18th after Oosthuizen pushed his tee shot into the water and narrowly missed an 11-foot putt for par.
The Australians forced the playoff by shooting a 2-under 70 in alternate-shot play at the PGA Tour's lone regular-season team event. Oosthuizen and Schwartzel began the round with a one-stroke lead, but shot a 71 with three pars and two bogeys.
It's Smith's third career victory – second at the Zurich team event – and best result since tying for second at the pandemic-delayed 2020 Masters last November. It's also was his sixth top 10 since the current tour season started last October.
Smith's last victory came at the 2020 Sony Open in Hawaii.
It was Leishman's sixth career victory, his best result since tying for fifth at the Masters this month and his first win since the 2020 Farmers Insurance Open.
Nadal outlasts Tsitsipas to win Barcelona Open for 12th time
BARCELONA, Spain — Knowing he is still far from his best, Rafael Nadal just kept grinding it out.
He found a way Sunday to overcome lost opportunities in the Barcelona Open final and escape defeat while facing a red-hot opponent. Nadal won his first title of the year, squandering a couple of match points and then saving one on his way to beating Stefanos Tsitsipas 6-4, 6-7 (6), 7-5.
Nadal secured his record 12th title at the clay-court tournament by converting on his third match point to cap a satisfying victory. It had been a lackluster start to the season for the third-ranked Nadal after he didn't play much last year amid the coronavirus pandemic.
"It's the work of every day," Nadal said. "It's about accepting the challenge, it's about being humble to accept that sometimes you are not playing that well. And you need to fight for it and you need to try to find a solution every day and that's what I did."
The match lasted 3 hours, 38 minutes, making it the longest best-of-three set ATP final since stats started being tracked in 1991. It was also the longest best-of-three ATP match so far this year.
It was Nadal's seventh title in the last 10 editions of the Barcelona Open, and 12th in 16 editions. The tournament was not played last year because of the pandemic.