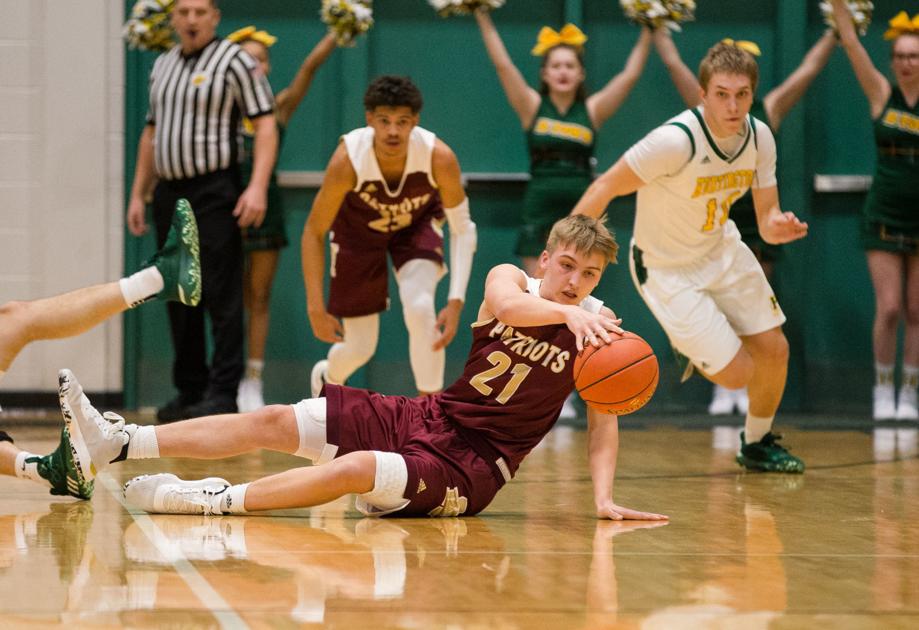 High school coaches and athletes around West Virginia got some welcome news about their suspended winter sports seasons on Monday when Gov. Jim Justice set guidelines for returning to competition.
There was still room for disappointment, however.
Justice set Feb. 15 as the new start date for winter sports practices, with games and meets permitted on March 3. That meant teams have 16 days to get in 14 mandatory practices to be able to play, but allows hardly any conditioning time for athletes who, for the most part, have been idle since mid-November.
Originally, basketball, wrestling and swimming were preparing to begin their seasons on Monday before a Justice announcement on Dec. 30 pushed them all the way back to March 1 due to COVID-19.
"To be honest, no it doesn't (seem like enough time),'' said Josh Daniel, the boys basketball coach at South Charleston. "If we were allowed to do some conditioning with the kids, I'd feel a lot better. The bottom line is 21/2, three weeks to get ready to play is not enough to get into game shape to play at a high level with all the things that are going on in practice to get ready to compete.
"You spend a lot of time on different things — installing defenses and installing offenses. You don't have time to straight condition from now until then. If we were allowed to do that, it would help a lot and probably save practice time so you're not using practice time for straight conditioning.''
The Secondary School Activities Commission is hopeful that Justice and state health officials will eventually allow a short conditioning period prior to the revised start of practice on Feb. 15, but Executive Director Bernie Dolan said that will be tied into COVID-19 numbers showing improvement around the state by the beginning of February.
Justice also indicated Monday that some impending modifications of the state's color-coded map could allow for more counties to be classified as orange instead of red (highest risk).
Swimming season was very close to beginning when Justice first halted winter sports on Nov. 13.
Conditioning and practice go hand in hand more for swimmers than basketball players or wrestlers, but delays cause other problems for those involved in water sports.
"We're having an absolutely horrible time getting access to pools,'' said Kaycee Wheeler, the girls and boys swim coach at George Washington, "and especially for competitions. The time we're supposed to start now is usually the end of our swim season.
"The Charleston YMCA [is available] but they also have their members and their competitive teams [needing pool time]. The South Charleston [Community Center] has been helpful, but it's not a competition-ready pool because it has a shallow end. And with COVID parameters, I have 45 kids on the team, but I can only take 15 into the building at a time.
"We're fighting for time at the Tri-County Y to see different competitions, and our access might be limited. As the weather gets nicer, people want to use the pool for kids after school and some of those pools are public facilities, so we are secondary to what gets them revenue.''
Wheeler, whose girls team captured a state championship last season while the boys squad was the state runner-up, also has concerns about her swimmers who participate in other sports.
"I've got several multisport athletes,'' Wheeler said, "and I hope they can take it easy on themselves enough to do swimming and basketball and softball, and they're not overextending themselves in that short conditioning period we have.
"There's no way we can get in six meets before regionals, and they've waived that rule this year, but I'd like my kids to have the opportunity to have regular season meets before pushing it to regionals. It's all very complicated.''
Regular-season schedules will likely have to be condensed for winter sports, owing to the shorter time frame available and the beginning of spring sports. A new time frame for each of those seasons has yet to be released by the SSAC.
Basketball seasons have been set at a maximum of 22 games for several years. Daniel said he's waiting to hear from the Mountain State Athletic Conference as far as requirements for league play this season.
"I'm sure they'll be putting out a new schedule like they did the last time [there was a delay],'' Daniel said, "then we'll see how many games the SSAC will allow us to play and schedule our non-conference games from there.
"It'll probably be a shorter season, but we'll just do the best we can do. Our kids have been disappointed but hopefully this is something they can look forward to. They just want to play and get back with each other.''
Dolan said that schools will be allowed to schedule Sunday practices because of the COVID disruptions to their sports seasons, and will also be able to play games on Sunday. He anticipates some basketball teams playing as many as four times in a week, but added that an upcoming Board of Directors meeting will set the maximum number of games permitted in a shortened season.