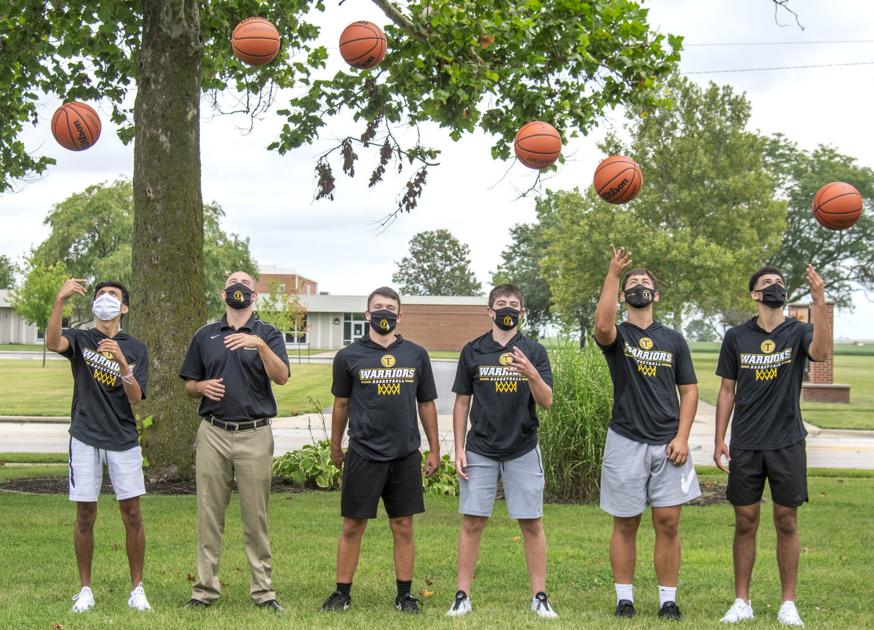 Ryan Hornaday, like most high school athletic directors, juggles multiple responsibilities.
And for the 42-year-old Hornaday, that's not just dealing with Tuscola athletics these days.
Hornaday is in his second year serving on the IHSA's Sports Medicine Advisory Committee (SMAC), one of 13 people tasked with helping the IHSA, in conjunction with the Illinois Department of Public Health and Gov. J.B. Pritzker's office, in helping high school sports restart again in Illinois amid the COVID-19 pandemic.
"It's a great group of folks that want the best for the teenage athletes all across this state," Hornaday said. "We've put together plans and contingencies for dozens of possible scenarios. There is just so much to balance and a great variety of circumstances that warrant consideration. I'm proud of the group for looking at best practices nation-wide. The vast majority of the country's state high school associations have been able to get kids active in a safe manner. That's what this group is shooting for."
Hornaday, a Tuscola native who is in his 10th year overseeing the Warriors' steady and successful sports programs, would like nothing more right now than to see Division I prospect Jalen Quinn and his Tuscola boys' basketball teammates on the hardwood this month. Or veteran coach Tim Kohlbecker poised to have the Tuscola girls' basketball team ready for another postseason run.
When or if that'll happen, though, is the great unknown entering the second full week of January. For all high school sports in the state.
"The uncertainty is brutal," Hornaday said. "We've made plans and subsequently canceled them three times over at this point. There are significant life experiences being missed out on for a large portion of our high school population. It's not just the athletes. It's the student council kids, the pep band, the cheerleaders and dancers, as well as the Black Pack student cheering section. Our events provide a positive experience for Tuscola High School students to enjoy as an alternative to boredom or several other negative options that are available to young people away from the school building."
The mental health effect, though, of what the past 10 months have been like for high school students is one Hornaday worries about.
"Year in and year out, I'm so proud of our student body," Hornaday said. "They're involved, engaged and supportive of one another. With no activities, our students are under a significant strain. Belonging to a team promotes accountability and responsibility. We're missing that incentive for behavior and academic performance. Our kids are doing their best to be resilient, but let's be clear: depression and mental health is very much an issue that is on the rise more than ever as a result of this situation."
Canceling an entire high school sports was almost incomprehensible before the pandemic started.
Now, frankly, it almost seems inevitable.
IHSA Executive Director Craig Anderson even admitted as much earlier this week, saying "with no specific IDPH timeline or statistical benchmarks established for the return of sports and the calendar shrinking, putting together a puzzle that allows for all sports to be played becomes increasingly improbable."
Even with no games going on for two-plus months, athletic directors across the state still have to juggle multiple responsibilities. Even if they are responsibilities they never imagined they'd have to deal with a year ago.
"As adults, we all had our chance at these high school experiences," Hornaday said. "I just feel terrible for our kids that don't even have a choice in the matter."
Matt Daniels is the sports editor at The News-Gazette. He can be reached at 217-373-7422 or at mdaniels@news-gazette.com.